Reanimate in Costa Rica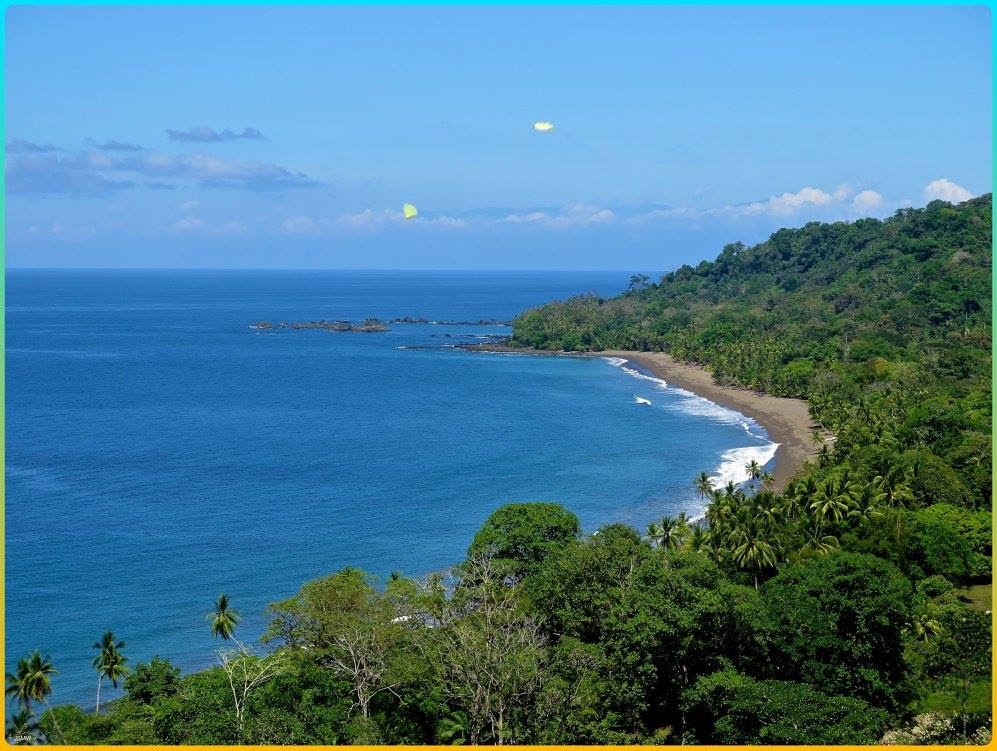 This adventure invites you to travel deep into the forest to find what's deep inside of you…
re·an·i·mate verb
restore to life or consciousness; revive.
•give fresh vigor or impetus to.

Bath yourself in the medicine of the forest
Allow the ebb and flow of the tide to rinse your Spirit and soothe your Soul
Let the Divine guidance and support flood in
Rest and Redefine
Be inspired to freely pursue your Soul mission
Recharge and Reanimate into an expanded Self

Where?
Guaria de Osa Ecolodge is located in the heart of the Osa Peninsula, home to one of the great stands of Tropical Rainforests in Central America. The Ecolodge is in one of the most biologically intense places in the world with Scarlet Macaw and Marine Turtle nesting sites.
Watch to learn more: https://youtu.be/VavFkfRyyHg

What?
For less than $200 a day you will receive...
Assistance in all Costa Rican travel logistics to get you to and from Guaria effortlessly.
This includes pick up service from the airport to a hotel in San Jose. A private 4 hour bus ride along the coast to meet the boat Captain at the Sierpe River docks. A private 90 minute boat ride through the Sierpe Terraba Mangrove Estuary, the largest protected stand of Mangroves in the new world tropics. Luggage assistance so you can take pictures amongst the troops of white faced monkeys on your 15 minute walk along the beach to the retreat centers remote and beautiful location.
8 day / 7 night accommodations at Orchid of the Osa Ecolodge and 3 meals a day
A guided rainforest trek and an interpreted tour of the gardens with a local Ethnobotanist
A presentation on cultural and biological diversity
A 90 minute Massage and personalized Journey through your Chakras using CranioSacral and Reiki techniques to balance and connect each energy center
Morning chanting and yoga with a focus on clearing space for energy to flow and raising your vibration
Evening guided meditations to ground your body and free your mind Reiki Drum Journeying to take you into Oneness and bring you back with a stronger connection to your Soul
Proceeds from your fees are channeled to Fundación OSA to support rainforest conservation in the Ecuadorian Andes & Amazon. As well as, the marine turtle rescue project on the Osa Peninsula.

How much?
The price of the retreat is only $1555!
You are welcome to bring family and friends. Guests not participating in classes may stay for a discounted price. Children 3-11 cost $600 and 2 and under are $200.
Deposit required.
Click on BOOK NOW to reserve your spot in the Sun!

Small Print
The cost of your plane ticket, San Jose hotel stay and private bus ride to meet the boat Captain are not included in the price of the retreat. The Adventure Inn in San Jose is normally priced at $55 for double occupancy and includes free breakfast. We will receive a 10% discount since we are guests at Guaria de Osa Ecolodge and an additional 10% discount is available if you pay with cash. The price of the private bus ride depends on the size of our group. The cost is $300 to share between 1-6 riders and increases with the number of riders.
Time for Massage/CranioSacral Sessions is limited to 8 participants.
You will need to arrive in San Jose anytime on the day before the retreat begins and plan on flights to depart after 5:30pm on the last day of the retreat.
Jeannie Wright has been a Usui-Tibetan Reiki Master/Teacher and Drum Practitioner/Teacher since 2012. Drum Therapy is an ancient approach that uses rhythm to promote healing and self-expression. Therapeutic rhythm techniques have been used for thousands of years to create and maintain physical, mental and spiritual health. Recent research indicates that Drumming accelerates physical healing, boosts the immune system, increases well-being, releases emotional trauma and aids in the integration of self.